Dining is becoming a competitive trend in the industry. Gourmets adore the idea of tasting new dishes for adding to the list. This year, the world's 50 best restaurants awards for 2020 postponed to 2021. It is because of the pandemic Coronavirus as the brand is focusing its attention on supporting global recovery. Therefore, you can update
Dining is becoming a competitive trend in the industry. Gourmets adore the idea of tasting new dishes for adding to the list. This year, the world's 50 best restaurants awards for 2020 postponed to 2021. It is because of the pandemic Coronavirus as the brand is focusing its attention on supporting global recovery.
Therefore, you can update your collection of the top 10 restaurants in the world from here. Get the best world-class dining recommendation for savoring your taste buds.
Top 10 Restaurants in the World
Eater says there will be no world's best 50 eating-places in 2020. Nonetheless, you cannot stop munching tastiest dishes in your favorite food spots. Browse through the list here and plan which restaurant is the right one for you.
Traveling is fun, and you will undoubtedly be exploring the best travel destinations next year. Until then, add these names to your bucket list and delight your savors.
Mirazur, Menton, France
The success of Mirazur as first of the top 10 restaurants in the world is evident. It offers unrivalled views of its French Riviera and three mesmerizing levels of veggie gardens. In 2009, the restaurant was ranked on number 35.
Fortunately, after a decade it jumped and reached to the top of the list. Foreigners are crazy about its dishes cooked by an outstanding team of cooks. It is highly known for its front-of-the-house services.
Asador Etxebarri, Axpe, Spain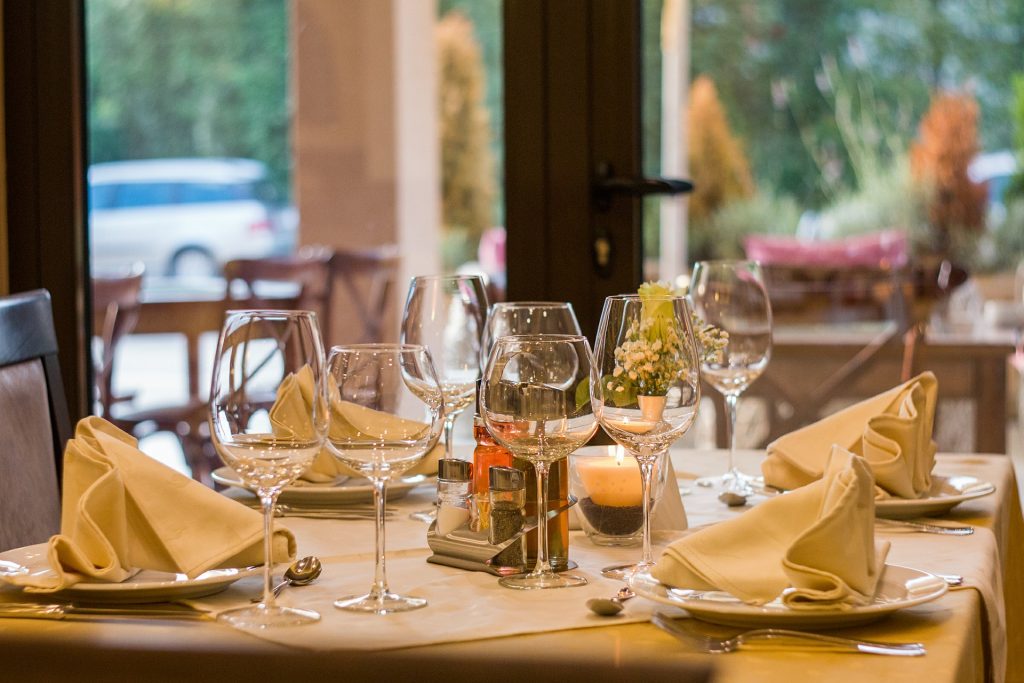 This restaurant Asador Etxebarri is savoring the top 10 list for its talented Chef Victor Arguinzoniz. He owns the experience from a single kitchen, and it became the best in the world. It is an excellent choice for tasting natural flavors of local food. The place is known for grills; therefore, you may visit it for smokes.
Arguinzoniz masters in grilling vegetables and proteins by using self-made charcoals from woods. In its menu, you can fill your plates with goat's milk churned into ethereal butter, green peas cooked in their juice, and similar bites.
Central, Lima, Peru
There is no chance you can skip this husband and wife restaurant while visiting Peru. It is owned by Virgilio Martínez and Pía León, the chef couple. Visit Central Restaurante for Peruvian food and find dishes you will not be able to gobble elsewhere.
It is famous for seafood and offers a variety of dishes, including potato and corn. Gourmets adore its presentation of piranha fish served in uniquely in sharp-teeth-filled piranha head. You may understand its menu filled with recipes from 20 meters below to 4000 meters above sea level.
Den, Tokyo, Japan
The chef of Den, Zaiyu Hasegawa, started his career in the field at the age of 18. He worked for eleven years at a famous Japanese restaurant. Later in 2016, he established this high-class eatery and offers dishes prepared from pasture, forest, and ocean.
This restaurant offers a delicious Japanese cuisine savoring gourmets with overseas and local ingredients. You can always have the signature wafer sandwich from this spot on your table. They call this appetizer as the Foie Gras Monaka.
White Rabbit, Moscow, Russia
Food lovers are a fan of White Rabbit for its boundless creativity. It is owned by the famous chef of Moscow, Vladimir Mukhin. Visitors are passionate about its 360-degree dining view from the 16th-floor room. It is an outstanding Russian restaurant with delicious ingredients.
You can find the savoring combination of swan liver and marshmallow or baked cabbage and caviar in its menu. Mukhin is a fifth-generation cook who also hosts Netflix's popular documentary series known as Chef's Table.
Steirereck, Vienna, Austria
The country knows Steirereck as a traditional restaurant owned by a family for generations. It majorly covers the dishes displaying the rural Styrian culture of Austria. The place seems super-modern in architecture; nonetheless; its interior showcases fine dining.
If you are planning to visit some of the top 10 restaurants in the world, do not skip this one. It offers a light-filled view of blonde wood along with rough luxurious concrete and crisp white linens. Its savoring menu is an excellent way to enjoy the ideas of Chef Heinz Reitbauer.
Cosme, New York, USA
The most important reason to visit Cosme is Chef Daniela Soto-Innes, the world's best female chef of 2019. She prepares a Mexican-inspired cuisine in this restaurant owned by master chef Enrique Olvera in 2014.
Its fame brings international visitors to the table every day. You can satisfy your cravings with its original and delicious food for the last five years. Soto-Innes delightfully runs the kitchen with music, dance, and satisfying pre-service warm-up workout.
Piazza Duomo, Alba, Italy
Wine lovers will always love the idea of visiting Piazza Duomo. It is because the restaurant is recognized for its finest food and numerous wine regions on the planet. It is among the top 10 restaurants in the world owning Italy's best chefs for cuisine.
The restaurant was built in 2005 and owned by Chef Enrico Crippa. He began his career in Japan and Europe by practicing under the legendry Chef Gaultiero Marchesi. You can always find the best salads on its menu, as it is prepared from the eatery's own garden.
The Clove Club, London, UK
Among the finest restaurants in the United Kingdom, The Clove Club speaks of a modern British touch. It is a surprising eatery in the UK and can savor your taste buds by reinventing flavors.
The restaurant is owned by a talented trio of friends including the master chef, Isaac McHale along with Daniel Wills and Johnny Smith. It offers the unique dessert on its menu prepared from burnt clementine granite plus buttermilk mousse.
Frantzén, Stockholm, Sweden
Stockholm has the most creative of chefs with the name Björn Frantzén who recreated this restaurant to a better location in 2016. The cook started as a chef in the Swedish army and after switching to several spots, established the restaurant Frantzén in 2008.
It owns a 10-course menu and is set across three floors of an old 19th-century townhouse. The food here is a combination of Nordic cuisine inspired by the traditional and local tradition of Asia.
Delight Your Savors All Year
The year closed due to the Coronavirus pandemic, and eating-places were unable to satisfy your cravings. However, you can utilize the best restaurant coupon codes from these top 10 restaurants in the world.